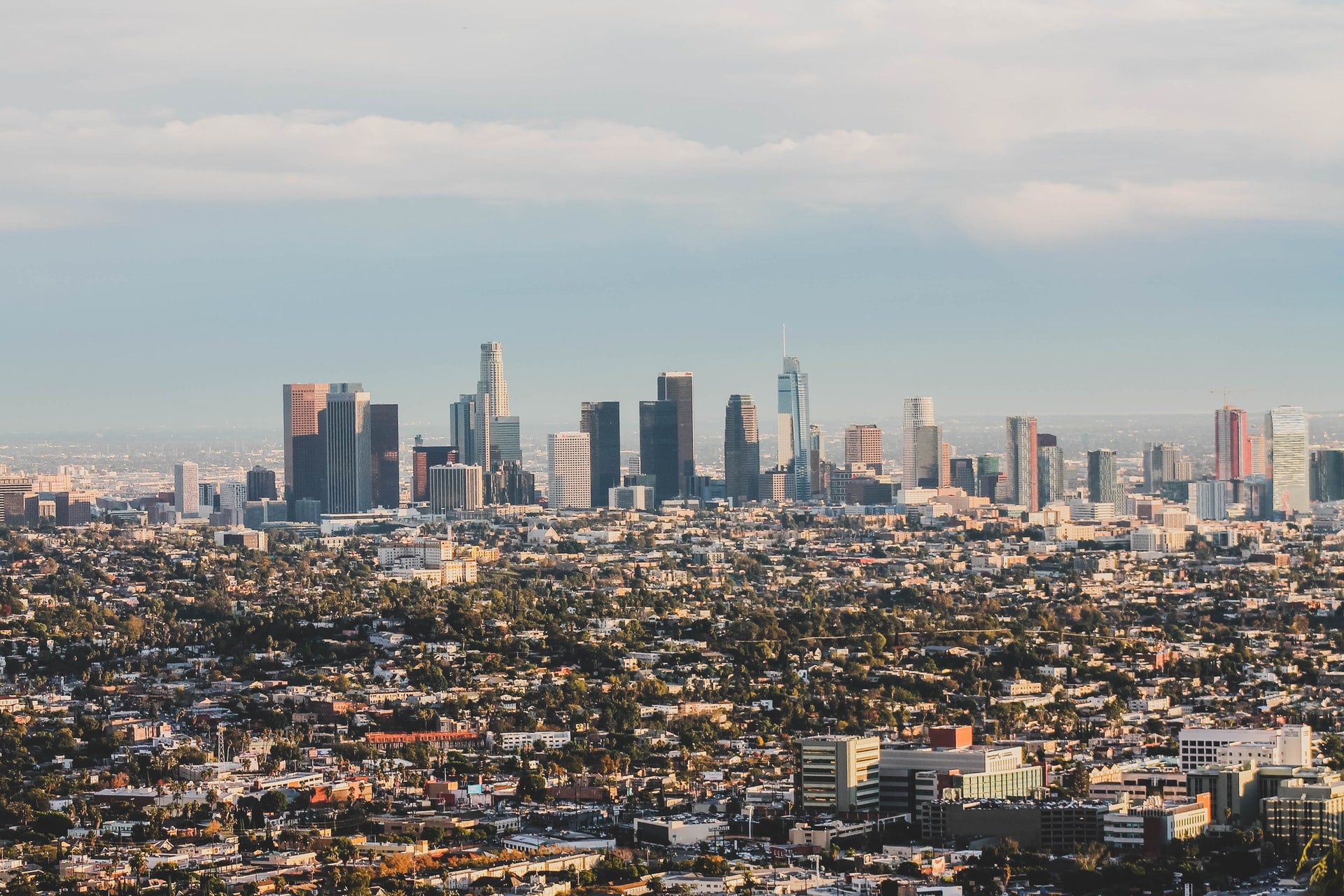 Los Angeles Skincare Guide: Brands, Stores & Spas
Los Angeles is one of the largest and most populated cities in the United States. It has it all; from celebrities, to beaches and hikes, and yes, a ton of skincare options.
With a million and one choices for skincare, whether that be from a drugstore or a small boutique shop, sometimes It's just nice to know what high-quality products and services exist.
In this guide, we'll provide some of the best brands and stores you can find in LA.
The best skincare stores and brands in Los Angeles
Although some of these Los Angeles stores on this list may not be open right now due to Covid-19, we invite you to check out these brands and support them by either exploring their socials, purchasing a gift card for a loved one, or grabbing a treat for yourself! 
Brands
We can't stress enough the importance of a proper skincare routine, especially in a city like LA with the intense sun.
We've curated this list of skincare brands we think you'll love:
1. Beneath Your Mask
Beneath Your Mask is a black, woman-owned brand that specializes in non-toxic products that are safe, non-irritating, and non-toxic, with ingredients that do not challenge the immune system or irritate the skin. 
After being diagnosed with SLE, founder Dana knew she had to make some changes in her life. Moving from Atlanta to Los Angeles, fiercely independent Dana knew she had to start accepting help from those around her, and peek behind her mask of invincibility.
Recovering with chemotherapy, Dana created Beneath Your Mask's first product, Heal: Whipped Skin Soufflé, in 2012. This product was an expression of self-acceptance, and was made in an effort to help repair Dana's skin from excessive weight gain and loss, from Lupus, and from chemotherapy. Beneath Your Mask strives to create safe, non-toxic, cruelty-free products for individuals with health challenges who may have extremely sensitive skin.
2. ANOVÉ Beauty
Crafted in small batches in Los Angeles, this black, woman-owned brand strives to create luxurious, inclusive skincare for people of all skin tones. With a background in Product Development, founder Evonna set out to create a space in the clean beauty industry that has diversity and inclusivity in its core values. This brand also uses cruelty-free, organic ingredients and is Leaping Bunny Certified, donating a portion of their profits to charitable organizations that share the same vision.
The Perfecting Oil ($102 USD) is one of their most popular items, and contains Goji Berry Oil, which is packed with antioxidants to help reduce acne, promote collagen production, and even out skin tone.
3. Manda Naturals
With SPF being one of the most important basics of a good skincare routine, MANDA is on a mission to provide organic, food-grade sun care solutions that actually work. Not only do they want to create a solution that is safe for everyone to use (even babies and toddlers, and coral reefs), they want to create it in the most sustainable way possible, with the least amount of environmental impact. 
As mineral sunscreens require mining for the minerals, mining can have negative impacts on the environment, resulting in loss of habitat, soil and water contamination, and sinkhole formation. Because of this, MANDA primarily uses thanaka and papaya in its formulation.
The star ingredient in MANDA'S sun creme is thanaka, a paste made from Myanmar tree bark that has  been used for 2,000 years in indigenous culture for its anti-inflammatory and moisturizing properties. Thanaka offers natural sun protection and contains high levels of antioxidants and vitamin E, which help protect the skin from free radicals and pollution.
MANDA uses Innovative technology not only in their formulation but also their packaging. This brand is sustainable down to its plant-based packaging. Seeing as glass packaging is not practical for the soft formula, MANDA sought to use fully recyclable packaging from sugar cane. 
4. GOA Skincare
Coined as a men's anti-vice skincare line, this local LA skincare brand strives to help men with skincare products to combat everyday stressors such as alcohol, fatigue, stress, and travel.
Inspired by traditional skincare rituals, founder Rodrigo Diaz sought to create his organic skincare solutions when he noticed his friends having skin frustrations from their everyday vices. Everyone has their own vices, so why not find a solution to combat them?
GOA skincare's trademark ingredient is Dark Phyto-Matter, a compound of retinoids and bio-active matter to prep the skin for other active ingredients in the formulation to effectively penetrate and absorb into the skin.
5. Pure Aura
Combining Korean and European beauty, Pure Aura strives to make skincare fun, affordable, and accessible. With innovation and transparency at the forefront of its core values, Pure Aura uses 23 natural ingredients to bring optimal results of hydration, brightening, and skin soothing. 
A fan favourite is the Paper Cloud Premium Melting Cleansing Foam & Makeup Remover. With the patented Paper Cloud technology, those on-the-go can just use these cleanser sheets, place the sheets under water, lather-up the face, and wash the day away!
Stores
If you'd rather experience and discover new skincare products in person, LA has many options.
We recommend checking out the following stores:
1. Persephenie
Founder Persephenie is a certified aromatherapist and perfumer who opened her scent studio in 2004, and has been teaching scent related workshops since 2006. With a beautiful range of natural perfumes, incense, and body oils, Persephenie focuses on natural botanical ingredients and old world aromatics to create an intimate connection with the senses. 
2. Capsule Parfumerie
Founded in 2016 by husband and wife duo, Linda Sivrican and her husband Mike share two decades of fragrance experience. With Linda as the in-house, award-winning perfumer, she formulates and blends each captivating scent by hand, infusing a unique California perspective. 
With 8 different perfume lines (and a 9th on the way) under this Parfumerie, shoppers are sure to find the special one that they've been on the hunt for. Within the retail space there are often workshops and gatherings so the community can join the olfactory conversation. 
3. Blue Mercury
Founded in 1999, Barry and Marla Beck wanted to bring a one-stop destination for all beauty and skincare needs. Back then, cosmetics were only available at drugstores or department stores, and this husband and wife duo saw a gap in the market where people were unable  to find personal, honest, expert advice from dedicated professionals.
Now with multiple locations around the city (and the US!),Blue Mercury is the go-to place to check out the latest luxury makeup and skincare, or even grab a brow tint or facial. Blue Mercury prides itself on having approachable experts who give honest advice, who would rather see you leave with a handful of samples, then with a product that's not 100% right. 

4. Otherwild
Otherwild is a queer-owned business that center its business models on ethics and sustainability. Stocking only non-disposable, upcycled, and zero-waste supplies at the shop, Otherwild seeks to minimize its environmental impact while uplifting small designers and small business owners. Conscious shoppers can also find popular clean beauty brands such as Meow Meow Tweet, Everyday Oil, and Meliora. 
Before stocking a product, Otherwild does extensive research to ensure that the brand meets its high standards of ethics and environmental commitment. Through community building, queer culture, awareness, consciousness-sharing and stewardship, Otherwild strives to uplift others in its mission of conscious care.
Spas and clinics
Last on our list are spas and clinics that offer exemplary facial and body treatments.
These are some seriously effective options:
1. CharLi Beauty Bar
Locals love this down-to-earth spa in the heart of Los Angeles that offers personal grooming services, facials, and lash services. 

CharLi is a licensed esthetician who specializes in beautification and waxing. Having been in the industry for 7 years, she is the proud owner of her own beauty salon. Locals love supporting this black-owned business, and often mention CharLi's laid-back, comforting personality, and how she goes above and beyond to uplift her clients! 
2. Wi Spa
This award-winning day spa is one of the most popular in Los Angeles, taking the term 'day spa' (literally) to the next level, with 4 levels - men, women, family, and a rooftop terrace. Wi Spa is inspired by ancient Korean rituals and has many amenities such as hot and cold baths, a gym, along with a range of specialty saunas (salt, clay, jade, and ice) they invite you to experience in sequence. 
Spa goers can receive services at all times of the day, with the spa and its accompanying restaurant being open for 24 hours, 7 days a week. No matter how hectic your schedule is, Wi Spa is here to take all of that stress away. 
3. Larchmont Sanctuary Spa
This boutique award winning spa is the ultimate cozy, intimate spa that makes you feel at ease the moment you step in the door. Larchmont strives to bring the best care for your well-being and rejuvenation, using products that are free of chemical preservatives, artificial fragrances, and always cruelty-free.With both indoor and outdoor treatment rooms, one feels completely relaxed and in harmony with nature.
Popular with couples, this is a great way to celebrate an anniversary or milestone. Pamper a loved one and take them with you to enjoy a luxurious, relaxing aromatherapy massage together. 
4. OU Beauty Medical Spa
Voted the 'Best Medical Spa' for 12 years running, this philosophy-based company strives to bring outstanding care at affordable prices to its clients. Led by Dr. Kojian and his esteemed staff of Registered Nurses and aestheticians, this medi spa specializes in injectables, body sculpting, and facial treatments.
5. Cienega Spa
Cienega is a luxurious medical spa with 2 locations in Santa Monica and West Hollywood. The team at Cienega pride themselves on being first-rated in terms of quality care, prioritizing a comfortable, best-in-class experience with results that speak for themselves.
A fan favourite at Cienega is the vitamin therapy, available in the form of injections or IV drip. If you're feeling fatigued, stressed, or overall a little worn out, there are a multitude of vitamin cocktails to help you with your ailments, whether it be a simple immune booster or to help with headache and migraine relief.