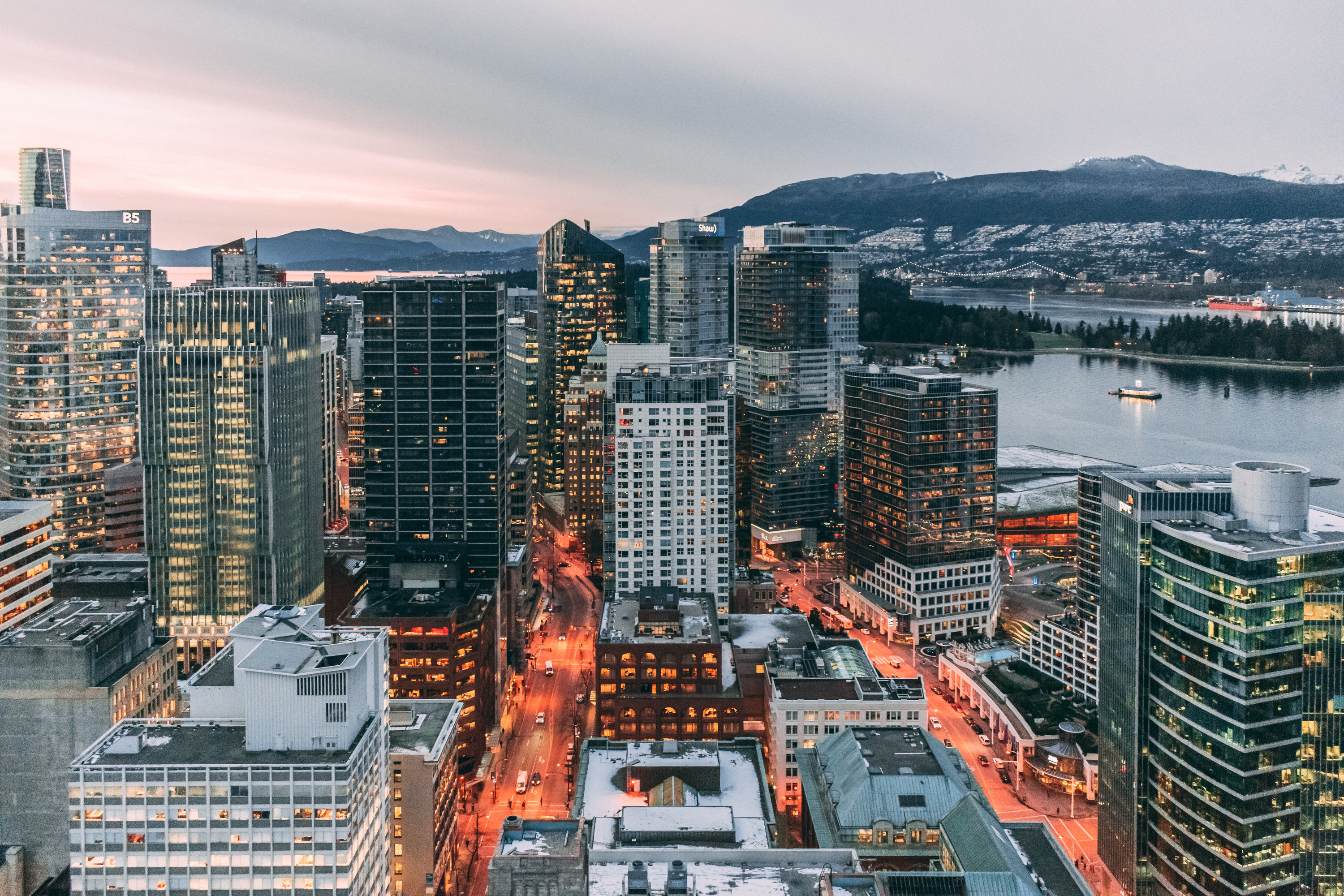 Vancouver Skin Care Guide: Brands, Retail Stores, and Clinics
Situated on the West Coast of beautiful British Columbia, Vancouver has a lot to offer in terms of skin care. Whether you're new to the city, or just trying to find local brands and products you never knew existed, you've come to the right place.
Guide to Vancouver's quality local brands and skin care clinics
Vancouver's filled with local beauty brands, retail stores, skin clinics, and even community-focused events.
This curated list is based on our higher quality standards, with most of it focusing on natural skin care, including options that any person (yes, even men) can benefit from.
So, what is it that this Canadian city has to offer?
Local skin care brands
1. High Vibes
Website: https://highvibesapothecary.com/
High Vibes is all about, well.. good vibes. They have a full line of skin care products, including heavenly-scented skin mists and moisturizers, as well as candles. Oh, and their lip balms are to die for.
---
2. Deew Beauty
Website: https://www.youdeewyou.com/
Deew (weed spelled backwards) creates cannabis-based beauty and wellness products. Highly Nourishing Crèmes are their signature products, which are rich body lotions infused with enticing aromas.
---
3. Bare Skin Bar
Website: https://www.bareskinbar.com/
Bare Skin Bar brings together all bath-related necessities. They have an array of unique bath melting bars, as well as body polish and a facial mask. A portion of their sales goes towards Sea Legacy, an ocean conservation non-profit based in BC.
---
4. Loa Skin
Sorry for the shameless plug, but we're a Vancouver-based brand. We sell our Botanical Recovery Serum which is a multi-correctional serum + moisturizer in one.
---
Online eCommerce stores
1. LocalBoom
Website: https://localboom.ca/
If you're really looking to find some of the best local brands, this is the online store to visit. Localboom ships out of Vancouver and you'll be able to find virtually any beauty product you need. Some of the skin care treats they offer are natural facial oils and serums, bath and body care products, lip balms, lipsticks, masks, and much more. 
---
2. Buy Mellow
Website: https://www.buymellow.com/
Buy Mellow is a cannabis business operating out of Vancouver that mainly sells health products along with some skin care. On their website, you'll find CBD-infused eye and blemish rollers, soaps, lip balm, and a bath bomb.
---
Retail stores
We've compiled this list of the best retail stores to visit throughout Vancouver.
1. The Green Beauty Collective
Location: 237 E 4th ave, #109
Website: https://thegreenbeautycollective.com/
The Green Beauty Collective is passionate about natural products with an emphasis on local Canadian brands, as well as some Seattle-based brands. Their natural product range is diverse, allowing anyone to create a full skin, hair, and makeup routine, while also offering an acne e-book, and numerous beauty-related consultations. Mainly vegan products make up their entire collection, with the only non-vegan ones containing honey.
---
2. Masc Skincare
Location: 433 Davie St
Website: https://shopmasc.com/
Since 2007, Masc Skincare has been the one-stop-shop for all things men's skin care and grooming. They offer an array of moisturizers, serums, sunscreens, beard and hair care products, shaving products, fragrances, and even toothpaste.
---
3. The Soap Dispensary
Location: 3718 Main St
Website: https://www.thesoapdispensary.com/
This is your go-to for everything skin care related. Not only do they have some products of their own, they also sell individual ingredients like oils, clays, and waxes, along with bottles and jars, supplies for making soaps and candles, and many different eco-friendly products for every day living.
---
4. Kiss and Makeup Apothecary
Locations: 1545 Marine Drive \\ 1791 Manitoba St
Website: https://kissandmakeupstore.com/
Kiss and Makeup provides daily essentials for West Coast living. Their product lines are pretty extensive and include moisturizers, exfoliators, masks, sun care, hair care, and an entire collection of makeup. This is where you'll find many high-end brands. They also center around fashion and homeware. 
---
5. Secret Location
Location: 1 Water St
Website: https://secretlocation.ca/
Secret Location (shh!) is a luxury concept store offering extraordinary goods and fashion. They carry a large lineup of nail polishes that help to lessen the toxic burden caused by traditional options. Also found on their shelves are facial oils, balms, soaps, lip gloss, deodorant, and hair care products.
---
6. Sunday Small Goods
Location: 4335 Dunbar St
Website: https://www.sundaysmallgoods.ca
What we love about Sunday Small Goods are the constant local pop-ups they do. Each month they feature new vendors, giving them an opportunity to showcase their products and brand. This makes for an exciting store where you'll always be able to discover different products.
---
7. Whole Foods
Locations: They have 5 locations around Vancouver. View them here.
Website: https://www.wholefoodsmarket.com/
If you aren't familiar with Whole Foods, It's a large grocery chain that focuses more on natural and organic foods, nutritional supplements, plants, personal care products, and cosmetics. They have an entire aisle dedicated to green beauty products including facial oils, moisturizers, sunscreens, anti-aging serums, makeup, deodorants, soaps, soothing balms, and hair care.
---
8. Vegan Supply
Locations: 250 E Pender St \\ 14016 32 Ave #202 (Surrey location)
Website: https://vegansupply.ca/
Rest assured, if you're looking for strictly vegan products, then you'll want to head on over to Vegan Supply. While they mainly focus on foods, they also have a decent collection of personal care products which includes body butters and lotions, serums, makeup removers, deodorants, carrier oils, soaps, and sunscreens.
---
Retail stores in the Lower Mainland
Vancouver isn't the only BC city to offer skin care. Cities throughout the lower mainland have their own hidden gems that we want to shed a spotlight on.
1. Good Omen Shop (New Westminster)
Location: 34 6th st
Website: http://goodomenshop.com/
The Good Omen Shop offers a thoughtful mix of handmade goods that're useful for the home and body. Such items include apothecary, home decor, tarot cards, and all things beauty. They have a specialty selection of serums, lip tints, facial glow sticks, eye pigments, as well as bathing products and light exfoliating cloths.
---
2. The Local Space (Langley)
Location: 20497 Fraser Hwy
Website: https://thelocalspace.ca/
The Local Space is one of the best stores in Langley to find natural skin care essentials. Offering a good amount of facial masks and oils, hair treatments, shampoos, and conditioners, they also have a nice selection of natural foundations, concealers, highlighters, and eyeliner. They even carry some men's grooming products.
---
3. Voyageur Soap & Candle (Surrey)
Location: 19475 Fraser Hwy #102
Website: https://www.voyageursoapandcandle.com/
Saying our team has been here a few dozen times isn't an exaggeration. Voyageur is the store to visit if you like creating your own candles, soaps, perfume, body, or facial care products. They sell an endless number of organic carrier oils, essential oils, extracts, bulk herbs and clays, specialty ingredients, and essential product-making supplies (and so, so much more).
People come from hours away to get here, so if you live closer to Voyageur than The Soap Dispensary in Vancouver, we definitely recommend checking it out.
---
4. 3 Singing Birds (Whistler)
Location: 122-4340 Lorimer Rd
Website: http://3-singing-birds.shoplightspeed.com/
3 Singing Birds is one of the go-to places for natural skin care in Whistler. With a fair trade philosophy, they source products from small brands that encompass the lifestyle of the Pacific Northwest region. Here you'll find a collection of moisturizers, serums, and other skin care options for both men and women.
---
5. Euphoria Natural Health (Squamish)
Location: 40147 Glenalder Pl
Website: https://euphorianaturalhealth.com/
Doubling as a naturopathic clinic and a nutrition store, Euphoria offers an elegant mix of natural and organic product ranges. They have strict standards for the types of ingredients they allow, with an emphasis on green beauty and environmental sustainability. They generally shy away from palm oil (thank you for that), and every single product they carry is cruelty-free. The majority of their brands are based locally in BC.
---
6. Stay Wild Natural Health (Pemberton)
Location: 106-7445 Frontier Street
Website: https://www.staywildnaturalhealth.com/
Tucked away in the beautiful mountainous region known as Pemberton is where you'll find Stay Wild, a small but well-curated health food store. Everything they sell is very high quality, which includes a great selection for skin care, and is one of the better stores for finding good sunscreens around Vancouver.
---
Skin care clinics and spas
We also want to share a couple of great clinics and spas that offer effective treatments.
1. Facial Expressions Skin Therapy
Location: 1040 W 8th Ave #1
Website: http://www.facialexpressions.ca/
Facial Expressions prides themselves on their high level of knowledge in skin science and their ability to translate that into relatable, approachable services and home care routines. They have a holistic focus and specialize in corrective skin therapies, helping to resolve some of the more serious skin conditions with clean, top-quality professional products. Facial Expressions enhances the skin's integrity without the use of medical enhancements like Botox or fillers (yup, we're huge fans).
---
2. Fig Facial
Location: 2050 West 4th Ave
Website: https://figface.com/
As of writing, Fig Facial is new to Kitsilano, and they're calling themselves the "world's first clean skincare bar". Fig offers an amazing experience with quick high-end beauty facials and vitamin injections. Also, have you seen their spa? It's beautiful.
---
Events
Sometimes the best way to find new and interesting brands is by visiting local events. We've compiled a small list of some of the best in and around Vancouver.
1. Fall For Local
Upcoming Events: https://www.fallforlocal.com/event
Held in the pipe shop in North Vancouver, Fall For Local has become a community staple. Some of the best small businesses in Vancouver are frequent vendors at the market, including quite a few skin care brands.
---
2. ReFresh Market
Upcoming Events: http://refreshmarket.ca/events
ReFresh is definitely the market to visit in Squamish. Local brands throughout the lower mainland, and especially from Squamish, come together to sell their goods. It's well curated and quality is a priority for them.
---
3. Veg Expo
Website: https://www.vegexpo.ca/
The Veg Expo is a large plant-based event that takes place once a year (usually in May). Food companies mostly attend, but you'll also be able to find skin, hair, bath, and personal care brands.