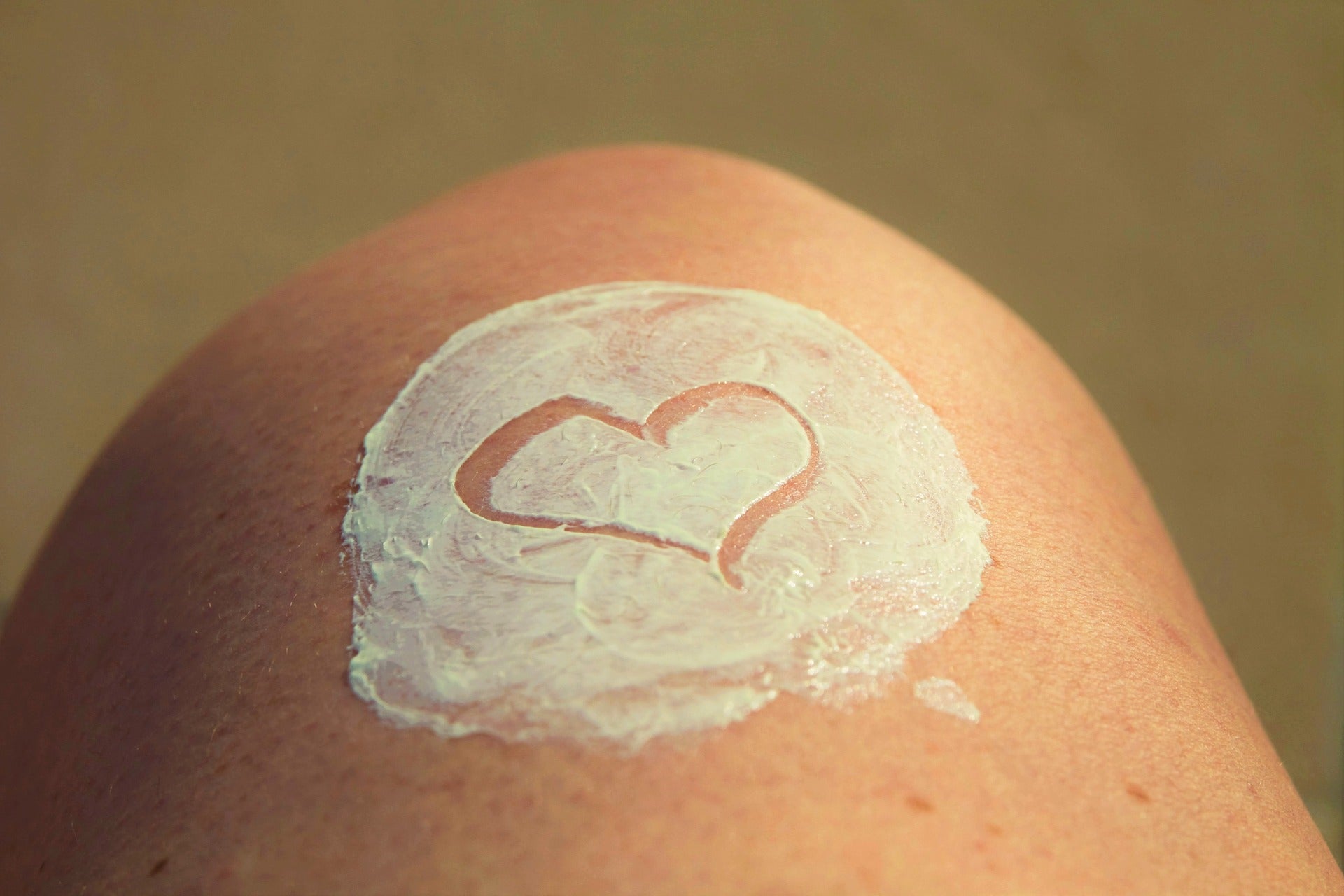 The Best Natural Sunscreens For Face With Non-Whitening Zinc Oxide
The use of sunscreen has become a very controversial topic for many different reasons, and rightfully so. 
Chemical-based sunscreens are increasingly becoming a bigger health concern, with the only mineral-based alternatives being incredibly frustrating to use due to their thick nature and resulting white cast that will make anyone look like Casper's relative.
So, we wrote this article to cut through all of the confusion and offer you the absolute best recommendations for face sunscreens that are non-greasy, non-whitening, and actually have good, natural ingredients.
The best zinc oxide sunscreens for face
When we last wrote about sunscreens, there weren't a whole lot of options that excited us. We've tried multiple natural sunscreens with zinc oxide in them. There's no other way to describe them, other than horrible.
Flash forward to now and better alternatives have hit the market thanks to new research and innovations.
Why zinc oxide sunscreen
What is zinc oxide?
Zinc oxide is a powdered mineral that sits on top of the skin, and works by reflecting UV rays. It seems to be the safest and most effective FDA-approved active sunscreen filter available. 
Zinc is even used in diaper rash creams due to its soothing action on inflammation, making it especially suited for sensitive skin.
The difference between UVA and UVB rays
To fully understand the importance of using zinc oxide to protect against sun damage, we need to know the differences between UVA and UVB (ultraviolet) rays: 
UVB rays damage the skin's superficial layer of skin known as the epidermis (outer layer of skin). It causes redness, burns, and potentially skin cancer down the line.
UVA rays, on the other hand, are the cause of most of our skin's aging, resulting in wrinkles and age spots. These rays reach deep into the dermis (the skin's thickest layer) where it causes damage through its pro-oxidative effects and shortening of telomeres. Telomeres became famous after scientists discovered they were essentially primary markers for cellular aging.
The SPF (sun protection factor) rating is well-known. It gives consumers a certain level of knowledge as to how effective sunscreen products will be at preventing burns.
But, this is incredibly misleading.
The SPF rating we seem to trust a little too much, only signifies a sunscreen's effectiveness at blocking UVB rays, while disregarding UVA rays.
For those of us who don't want to accelerate the aging process, we must be very careful when it comes to using the right sunscreens.
Asian countries, on the other hand, use something called the PPD rating system, which also provides a score for UVA protection in sunscreens. So, you'll often find both SPF and PPD scores on products. Go Asia!
Zinc oxide is an effective UV filter
So why the heck are we tormenting ourselves with white goop?
Zinc oxide provides broad-spectrum protection against both UVA and UVB rays. As a comparison, other UV filters approved by the FDA need to be combined together in order to offer broad-spectrum sun protection.
This is huge, because if a sunscreen is only telling you the SPF rating, you'll know that if zinc is the main active UV filter (with at least SPF 25-30), it will likely protect you from both UV rays efficiently.
The dirt on chemical-based sunscreens
Chemical UV filters work by absorbing the sun's UV rays before they can cause damage to the skin.
That sounds great and all, but they've been shown to be toxic to the human body due to the fact that they absorb into our bloodstreams via the skin.
As a result of this, some of the most common chemical filters like oxybenzone, act as hormone disruptors within the body. This can possibly lead to issues during pregnancy and cause birth defects.
Many people also seem to have allergies to chemical sunscreens.
Yeah, no thanks.
The damage doesn't end there, unfortunately. When people slather chemical sunscreens all over their bodies and then proceed to swim in oceans, the active UV compounds devastate coral reefs. This is partly why reefs are dying around the planet, and why places like Hawaii have banned the use of these damaging ingredients.
Natural sunscreen recommendations
With all of the above information in mind, we've curated a list of the best natural sunscreens that don't leave dramatic white casts or greasiness, and are easily spreadable.
Some of the options included are formulated using a type of invisible zinc oxide known as ZinClear. A lot of people are concerned about the use of nano zinc particles as a health concern, but ZinClear is different due to its unique structure and safety data to back it up. Read more about this ingredient here.
1. Blissoma:

 

Photonic Light Shifting Solution

 SPF 25
Purchase: www.blissoma.com
Price: $52 USD
First on our list is the Photonic Light Shifting Solution by Blissoma, and for good reason. It's the perfect product if you're looking for more of a facial serum with SPF. This lightweight formula combines micronized zinc oxide with skin-enhancing ingredients like astaxanthin, niacinamide (3% concentration), and numerous botanical extracts. We can't stress enough how important it is not to just protect the skin, but to nourish it as well and Blissoma has done a wonderful job creating a product to do so.
---
2. Badger: Clear Zinc Sunscreen Lotion SPF 30
Purchase: www.badgerbalm.com
Price: $18.99 USD
Formulated with ZinClear, this Badger sunscreen lotion offers an invisible and non-greasy feel to the skin, making it perfect for any skin tone. It's approved by the NSF to contain at least 70% certified organic ingredients.
---
3. Hynt Beauty: Sun Prep Broad Spectrum SPF 25
Purchase: www.hyntbeauty.com
Price: $55 USD
Hynt Beauty's Sun Prep sunscreen is unique in that it contains certain ingredients that have been shown to help provide an added protection against skin damage caused by UV rays. Examples of these include green tea and rhatany root extracts. This is the one off product where it actually contains titanium dioxide instead of zinc, another effective UV-blocking mineral.
---
4. Badger: Rose Tinted Face Sunscreen SPF 25
Purchase: www.badgerbalm.com
Price: $19.99 USD
Badger's rose tinted face sunscreen is lightweight and suitable to use by itself or as a primer under makeup. If you don't want to use clear zinc oxide, this sunscreen offers a tint to minimize its whitening effects.
---
5. CyberDERM: Simply Zinc Ultra SPF 50
Purchase: www.thesunscreencompany.com
Price: $52 CAD
Simply Zinc Ultra is another sunscreen that uses ZinClear as its active UV filter. This is a heavier formula than the other products mentioned due to its high concentration of zinc (25%), but this also provides more substantial sun protection.
---
6. Suntegrity: 5 in 1 Natural Face Sunscreen SPF 30
Purchase: www.suntegrity.com
Price: $45 USD
Suntegrity's 5 in 1 sunscreens offer broader shades for different skin tones than other natural products we could find. They also contain skin protecting ingredients like astaxanthin and green tea extract.