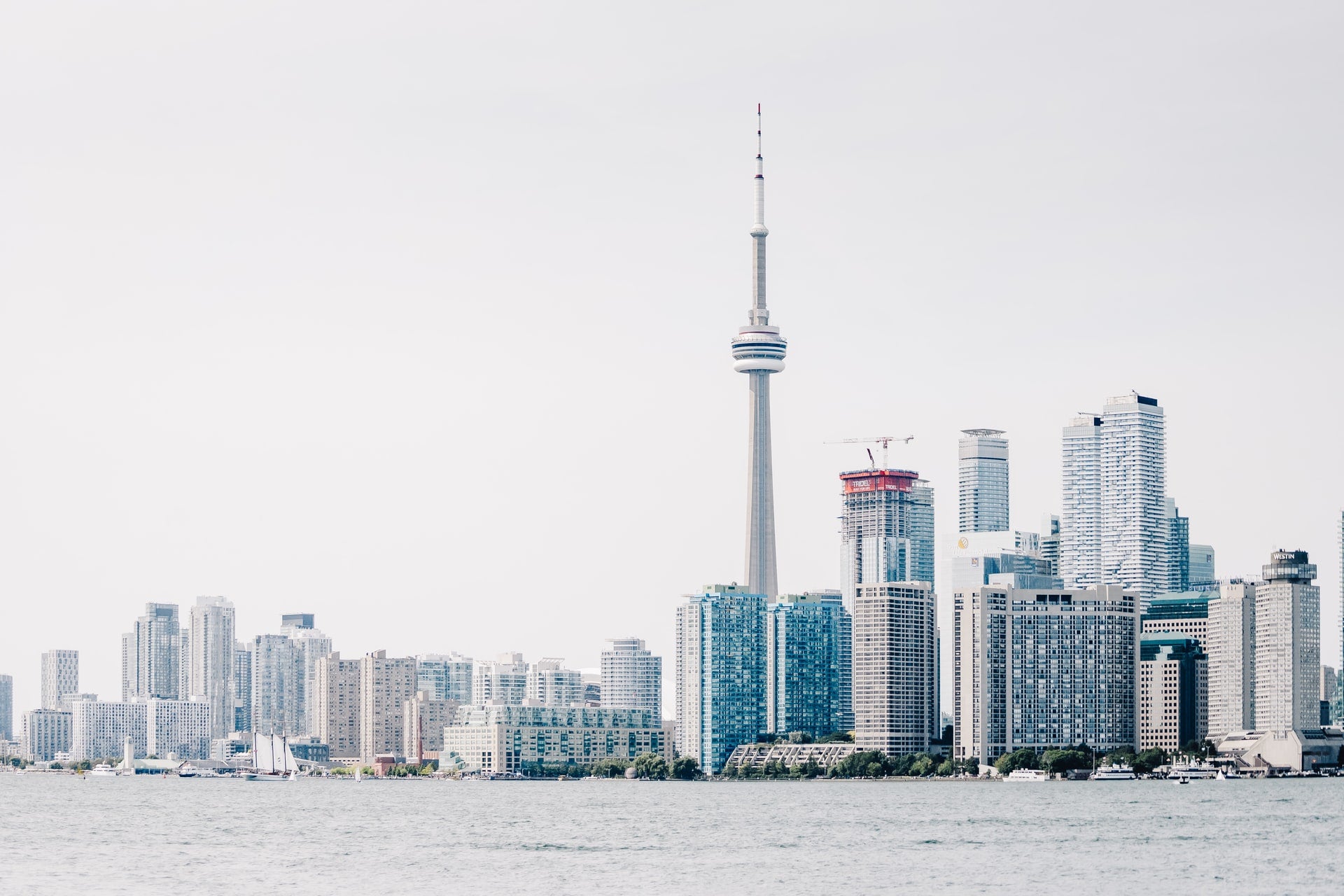 Toronto Skin Care Guide: Brands, Stores & Clinics
Nestled in Ontario, Toronto is the most populated and one of the liveliest cities in all of Canada.
Self care has become an important focus in recent years, and for good reason. We need to nourish and protect our skin year-round in order to keep it healthy, especially when dealing with Canadian seasonal changes.
Guide to Toronto's quality local skin care brands and clinics
Toronto has a strong skincare presence, and you can rest assured that many high-quality brands, stores, clinics and spas can be found all around the city.
This list is focused on some of the best offerings, with an emphasis on green beauty. 
Brands
Toronto has been the birthplace of many notable and quality skincare brands.
Here's a list of some of the best ones:
Formerly Niu Body, this brand underwent a facelift and rebranded to bring a fresh and new modern look and name. Founded by Torontonians Laura and Connie, whose ethos is to bring natural, affordable beauty to the game while using certified vegan and cruelty-free formulations.
One of their fan-favourite products is the Purify Aloe + Amino Acid Cleanser $26 CAD, which is a gentle cleanser for dry-to-normal skin that removes makeup while replenishing the skin's moisture barrier with natural amino acids and aloe vera.
As an added plus, all of their products are made in Canada!
This skin-care brand was founded for the minimalist who wants thoughtfully curated, luxurious essentials. With a focus on body and facial oils, this independent, queer-owned brand strives to meet all skincare needs using natural, certified organic and ethically wildcrafted ingredients.
Folks online love their Hand and Body Wash $48 CAD, with notes of bergamot and vetiver oils, that has the most luxurious lather, leaving your hands soft and protected. With its design, it's not only going to feel great on the skin, it's going to look great on your bathroom countertop.
Founded by 2 women in STEM, Veriphy is a cruelty-free skincare brand with a strong commitment to scientific verification in the beauty industry. Veriphy skincare includes a revolutionary ingredient called PhytoSpherix®, a plant based glycogen that boosts the skin's natural ability to produce elastin, collagen and hyaluronic acid, resulting in optimal hydration and a healthy glow.
One of their signature products is the Self Absorbed Facial Moisturizer $86 CAD, with PhytoSpherix®, algae, avocado oil, and licorice root extract to help brighten and nourish the skin.
Fun fact: Veriphy also supports women in STEM, establishing a scholarship at the University of Guelph, the same place where PhytoSpherix® was discovered!
Founded by Celine Tadrissi, also the founder of the award-winning Hammam Spa in both Toronto and Vancouver. This new skin-care brand launched with a vision of having plant-based, clean, and cruelty-free products without having to compromise on a luxurious feel and texture. With a focus on Canadian-sourced botanicals and clean ingredients, these products will bring the bliss of a spa experience to your home.
A fan fave is the Creme de la Creme, a lovely body moisturizer with nourishing antioxidants, vitamins, omega acids and minerals to protect the skin from the harsh Canadian winters. With orange peel and grapefruit essential oils, this citrus-y dream will whisk you away to a Turkish spa.
Skin Drama is a cruelty-free brand that uniquely focuses on using Camu Camu, an Amazonian berry that is potent in Vitamin C to brighten and relieve inflammation. Founded by Nickola Walker, this small BIPOC-owned business' mission is to create skincare that empowers women to be proud of the skin they're in.
A product to spotlight is the Camu Camu + Sweet Orange Acne cleanser $35 CAD for help with hyperpigmentation and acne scars. The antioxidant rich formula helps promote skin cell turnover along with providing long lasting hydration.
Now that you have learned about all of these amazing local brands, where can you find them? Not to worry, we've also got you covered on that! Many of these stores may be closed at the moment, but they are offering shipping or even curbside pick up!
Stores
Looking to shop online for a wide array of products?
Here are some of the best stores in Toronto that offer quality skincare:
One of the most popular stores in Toronto for clean beauty, The Detox Market has been curating quality clean products since 2010.
Founder Romain Gaillard first started the store after hearing about the toxicity of ingredients in beauty products from a friend who was diagnosed with breast cancer. Eleven years later, he's still passionate about sharing his values with this growing community of conscious consumers who are unwilling to compromise on safe, quality ingredients along with cruelty-free formulas.
The Detox Market also offers a 'Detox Box,' a clean beauty subscription box full of tried-and-true favourites, with a value of $110 CAD for only $70 CAD per month!
They are currently offering virtual consultations, curbside pick up, and free shipping with orders of $70 or more.
Once a neglected ice cream hut on the side of the road in Muskoka, Ontario, Founder Tara Miller saw an opportunity to create an unconventional space that could bring natural self-care and beauty items to her community. Now a full-time shop in Toronto, this beautiful store offers an expanded range of natural daily and self care products to make life a little more comfy and cozy.
Not sure what to try or to get a friend? They offer 'Gift Boxes,' each with a curated selection to meet the occasion, that comes with a customized quiz to ensure the box will be filled with products that are loved. Gift-wrapping, a handwritten note, and shipping are also included to make sure the gift-receiver (yourself or a friend) is truly taken care of.
They are currently offering free shipping ,next day delivery locally on purchases over $100, and curbside pick-up.
The legacy of 2 women from different corners of the world, Helen D'Cunha & Hildegard Thun, their granddaughter Sonya D'Cunha, founded the store in 2015. As a traditional herbalist, she wanted to provide an inclusive space where she could offer beautiful, natural products inspired by the world of applied botanicals.
You can find custom tea blends, local skincare brands, apothecary, and wonderful home goods at this shop located on Queen West.
They are currently offering socially distanced in-person shopping, no contact delivery, and curbside pickup.
Founded by Miriam Gee and her 3 daughters in 2005, Gee Beauty is a beauty counter and a luxury day spa, offering makeup & brow services, facials, and body treatments. With the vision of making beauty accessible and tailored for women from all ages and all walks of life. Through extensive product trialling, this team ensures that the products and services they offer are effective and results-driven.
You can find them in Rosedale, where they offer online pickup, and free shipping for orders over $75 CAD.
With a vision for a plastic-free future in hand, Miriam opened her store in May 2019 with sustainable, non-toxic products at the helm. Creating a one-stop shop for home, body and personal care, Pretty Clean was opened with a focus on zero-waste, effective, yet beautiful products that are made in Canada.
You can find Pretty Clean Shop in The Junction for all of your zero-waste goodies and clean beauty needs. They currently also offer curbside pick-up, free Canada wide shipping for orders over $150+ and Toronto orders over $75.
Clinics & spas 
If you're looking for some relaxation or specialized facial and body treatments, there's a lot to choose from.
Here are some of the best in Toronto:
Previously awarded the Top 25 Day Spa in Canada, Hammam is inspired by the traditional Turkish Spa, complete with turkish baths and a 500-square-foot Hammam steam room. Located at King West, this spa offers RMT appointments, facials, body treatments, and a complimentary tea and treat in their tea lounge after your treatment.
Popular amongst Torontonians, Consonant offers facial and body treatments along with their famous Cold Laser Technology Facials. With a line-up of clinically proven products, all of Consonant skin and bodycare are cruelty-free, comprised of clean ingredients, and made in Canada.
Face Toronto: the private practice of Dr. Asaria, an award-winning facial cosmetic surgeon, with the philosophy that each patient deserves honest, expert counsel, paired with exceptional, natural looking results.
Located in the heart of downtown Toronto, this woman-only spa is cozy, welcoming, and relaxing.
Awarded as one of the Top 25 Spas in Canada for 3 consecutive years, Sweetgrass Spa has been supporting women on their wellness journey for over 10 years. With one of the first ozone-treated pools in Canada, this chemical-free pool leaves you feeling rejuvenated and refreshed.
This award-winning medical spa was founded by Amanda Mizen in 2017. With over fifteen years of experience in medical aesthetics, spa training, and spa sales, she brings a wealth of knowledge and expertise to her medical spa. Joined by a team of esteemed doctors, registered nurses, and medical aestheticians, North Medical Spa strives to provide their clients with honest and inclusive professional care.
Their hydro facials are very popular amongst their clients, and a must-try for newcomers of the spa. If you wish to have medical treatments, this spa provides a free skin assessment with state-of-the-art technology.